Airline Travelers Guide for
Physically Challenged Travelers
Custom Search
Airlines have excellent policies and regulations to help airline travelers who are "physically challenged" travel from one point to another to reach their destination. They can be members of our family, relatives and friends. But, thanks to laws and regulations geared towards passengers who are physically challenged, all airlines have programs for physically challenged travelers.
The following are some of the services provided by the airlines. To make sure what services are avilable, be sure to visit the specific airlines' websites:

Wheelchair Assistance
All the airports and airlines that I know provide wheelchairs to travelers with disabilities when requested. They are complying with the law on providing equal opportunity to people with disabilities, temporary or permanent. Wheelchairs can be ordered at the time of reservations, at the airport before the traveler checks in, or on the way to the gates. Airports do provide services for "wheelchair pushers", those are the folks who help the travelers go to their destination - to the airplane for boarding, or from the airplane to get to the baggage areas. These "wheelchair pushers" are usually contracted out by the airports to do this task. The wheelchair pushers that I know from all the airports that I worked at are very helpful, always eager to help, most of them are older than the airline travelers, and are paid an almost minimum pay. One thing that you will notice is that they are always happy. These folks accept tips (except the airline employees), so be sure to tip them if you so desire. Tipping is voluntary.
Oxygen

- Oxygen service is provided by the airline upon request, and upon payment of oxygen fees. If the passenger is providing his/her oxygen (only allowed in approved containers) - the service is free. A medical note is needed from your doctor showing the need for oxygen use.
Straight-back Chairs
- In some flights, you will see that there are passengers that are not able to walk and needing extra assistance at the boarding areas. Straight-back chairs are used by the agents and/or other assistants to take the passenger from the jet way into the cabin for seating. This service can also be requested at the time of reservation, and need to be followed up at the time of boarding. Usually, at least 2 assistants are needed to board the passenger.
Extra Seatbelt (for those needing an extension):

We are not all created equal, by size, and we have passengers who, because of their size could not be buckled up using a regular length seat belt. These passengers can request an extension of the seat belt, one that is longer than normal, so that he/she can be buckled up safely. Sometimes, however, a seat belt extension is not enough. In that case, the passenger can buy an extra seat.
Extra Seats

- Additional seats can be purchased by the passenger if he/she could not be accommodated using only one seat even with a seat belt extender. For those passengers, an extra seat at fifty percent (50% off this policy can change, so please check with the airline) can be purchased. This can be done when making the reservation.
Emotional Support Pets

We do have passengers who could not part with their pets who offer them emotional support. Although this service is not advertised, any passenger who needed an emotional support pet can bring his/her pet inside the cabin to keep the passenger company. The service fee is waived if the passenger can provide a medical certificate showing the passenger's need for emotional support from the pet. The pet still has to comply with the kennel requirements for pets in cabin. The best kennel for pets in cabin are the soft-sided bags (Sherpa-type) bags. They cuddle the pets, and you can feel the pet's body from the outside material.
Medical Assistants on Board

- Passengers who need to be transported for medical reasons and those who cannot help themselves are allowed to have medical assistants on board to help. Most airlines are not allowing their flight attendants to assist the passengers with personal hygiene and/or lavatory calls due to liability reasons. So, if you have a relative or friends who are not able to tend to those activities on board, be sure that someone accompanies the passenger to the flight. Of course, an extra seat needs to be purchased.
Elevator/Jetways

Some airports, or some gates at certain airports like Mineta Airport in San Jose, CA are not equipped with jetbridges (those that are attached to the plane for boarding and off-loading passengers). Before making reservations for someone you know who has a disability, be sure to check if the passenger is able to use the stairs to get off the plane.
Service Animals
Peanut Dust Allergies

Some passengers have allergies to peanuts and peanut products. Some airline totally ban peanuts from their flights when they receive a notice that the passenger has a peanut allergy. Some airlines do not totally ban the peanuts but they provide a buffer zone for passengers who have allergies. If you or your loved one have peanut allergies and need to be accommodated, be sure to mention it when making a reservation, and notify the gate agent and flight attendant on the day of your flight.
Emergency exit seating and disability.

Passengers who are not able to help in case of on-board emergencies should not request an exit seating. Anybody, young or old, from a certain age (15 for some airlines), can request an exit seat as long as they are able to help in case of emergency. Some passengers have temporary disabilities (example, a broken neck or broken arm), that temporarily limits their ability to help or to open the heavy exit door. Wait until you are are able to help before requesting an exit seat. This is especially true for those frequent fliers who are used to seating at an exit seat. Please do not forget that you are seating at the exit seat because you will helping the cabin crew in case of emergencies.
Resources - Airlines' Website Pages you can use
American Airlines Page for Physically Challenged Passengers
|Air Canada Passengers who are Physically Challenged Help Page
---

|Continental Airlines Page / Travelers who are Physically Challenged
---
Delta Airlines Pages for Physically Challenged Travelers
---
/Frontier Airlines Help for Passengers with Disability
---
/Hawaiian Airline Page for Passengers with Disabilities
---
/Jet Blue policies, pls. call 1 800(538-2583)
/Delta Airlines Policies
---
/Southwest Airlines Page for Physically Challenged Travelers
---
/United Airlines Page for Passengers w/Disabilities
---
/Air Tran Page for Passengers with Disabilities
---
Disability-Related Items Allowed through Security Checkpoint
---
Wheelchairs
Scooters
Crutches
Canes
Walkers
Prosthetic devices
Casts
Support braces
Support Appliances
Service Animals
Hearing Aids
Cochlear Transplants
Tools for Wheelchair Assembly/disassembly
CPAP Machines and Respirators
Ostomy Supplies






..and many more that I am sure you do not know that can be carried through security. Complete list here






---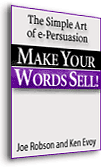 Return from Disabilities Page to Airline Travelers Guide Homepage